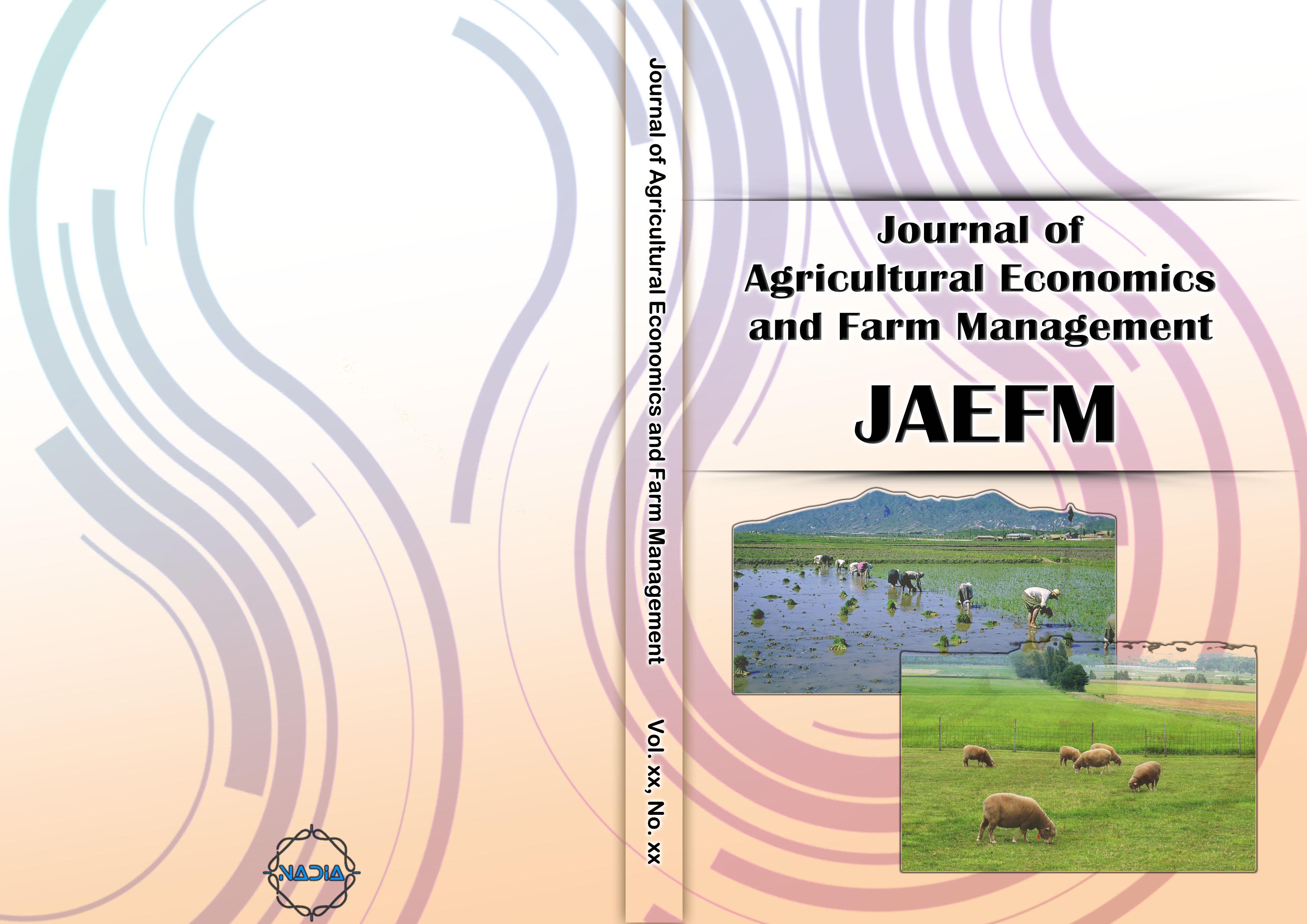 Bibliographic Information
ISSN:  (Print)
ISSN:  (Online)
Publisher: NADIA
JAEFM aims to facilitate and support research related to agricultural economics and farm management.
Our Journal provides a chance for academic and industry professionals to discuss recent progress in the areas of agricultural economics and farm management
Animal and Crop Production
Risk Management
Risk Aversion
Animal Welfare
Sustainability
Precision Farming
Portfolio Analysis
Estate Planning
Succession Planning
Farmland Values
Land Tenure and Rental
Strategy
Growth
Budgeting
Technology
Efficiency and Productivity
Cost of Capital
Margin Hedging
Decision Analysis
Liquidity
Marketing
Hedging
Crop Insurance
Machinery
Capital Budgeting
Optimal Replacement
Leasing
Real Options
Derivatives
Farm Finance
Capital Structure
On-Farm Experiments
Forming Expectations
Contracting
Agricultural Policy
Input Markets
Managing Inputs Use
Custom Operations
Organic Farming
Direct Marketing
Farmers' Markets
Input and Manure Management
Price Forecasting
Benchmarking
Financial Forecasting
Farm Human Resources
Accounting and Taxation
Farm Law
Appraisal
Cooperatives
Teaching Farm Management
Farm Management Case Studies
Farm Simulation Modeling
Farm Math Programming Models
Editorial Board
A noble working association is desirable amongst the editorial board and the journal.


Ethics and Malpractice
A peer-reviewed journal committed to ensuring the highest standards of publication ethics.
Authors Guidelines
Authors of original research articles are encouraged to submit the author's version of the accepted paper.
Our Indexing
Indexing of a journal provides better visibility of the journal with a wider user.


Contents
JAEFM publish articles in a annually basis.



Submission
Authors must submit their article directly to JAEFM Journal Online Submission System.
Special Issue Proposal
JAEFM invites Special Issue Proposal relating to any area of agricultural economics and farm management.
Journal Paper Template
Authors are required to following the correct paper formatting of this journal.