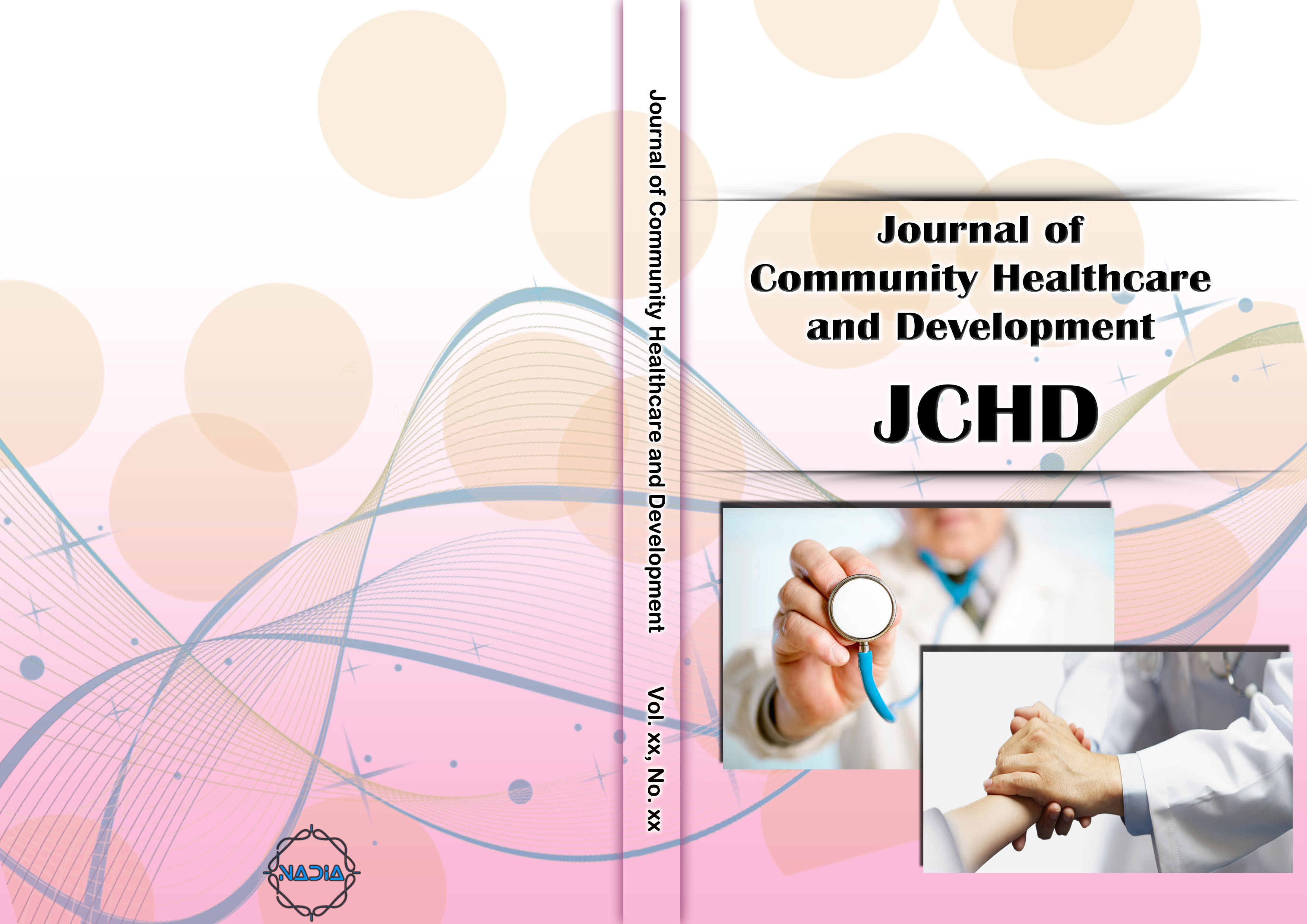 Bibliographic Information
ISSN:  (Print)
ISSN:  (Online)
Publisher: NADIA
Advisory/Editorial Boards
Areti Lagiou, Technological Educational Institute of Athens, Greece
Hamid Moghaddasi, Shahid Beheshti University of Medical Sciences, Iran
Jose Machado, University of Minho, Portugal
Manal Zeinhom Ahmed Higazee, Menofia University, Egypt
Marsida Duli, Medical University of Tirana, Albania
Qamil Dika, Sports University of Tirana, Albania
Viroj Wiwanitkit, Hainan Medical University, Thailand
About
JCHD aims to facilitate and support research related to community healthcare and development.
Ethics and Malpractice
A peer-reviewed journal committed to ensuring the highest standards of publication ethics.
Authors Guidelines
Authors of original research articles are encouraged to submit the author's version of the accepted paper.
Our Indexing
Indexing of a journal provides better visibility of the journal with a wider user.


Contents
JCHD publish articles in a annually basis.



Submission
Authors must submit their article directly to JCHD Journal Online Submission System.
Special Issue Proposal
JCHD invites Special Issue Proposal relating to any area of community healthcare and development.
Journal Paper Template
Authors are required to following the correct paper formatting of this journal.