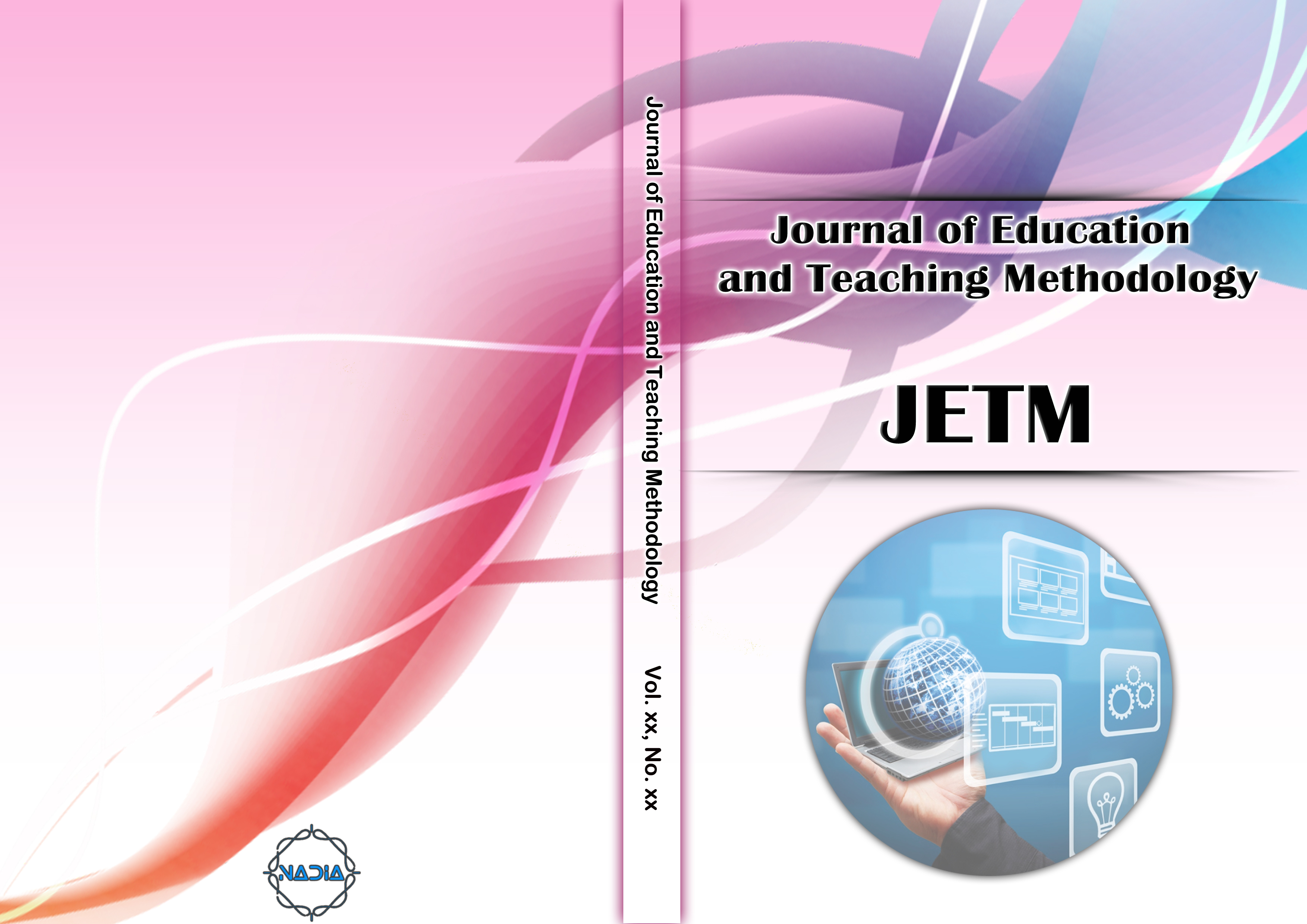 Bibliographic Information
ISSN:  (Print)
ISSN:  (Online)
Publisher: NADIA
The mission of the Journal of Education and Teaching Methodology is to disseminate educational research which investigates theoretical concepts and best practices in the field of education. It is concerned with topics related to education at any level, including education policy and management, teacher education, teaching and learning in general.
The JETM welcomes high-quality research papers, case studies, theoretical and empirical analyses as well as reviews, which embrace interdisciplinary and innovative approaches in education, teaching, and learning. Its unique proposition lies on the value of combining methodological models and practices from different fields, such as art, psychology, sociology, culture, sustainability, and entrepreneurship among others, at the service of a holistic approach to educational matters.
Administration and Supervision
Adults Education
Art Education
Curriculum Development
Distance Education, E-Learning, Blended Learning
Entrepreneurship in Education
Measurement and Assessment
Professional Development
Psychology, Guidance and Counselling
Policy and Leadership
Social and Cultural Aspects
Sustainability in Education
Teacher Education
Teaching/Learning Strategies
Editorial Board
A noble working association is desirable amongst the editorial board and the journal.
Ethics and Malpractice
A peer-reviewed journal committed to ensuring the highest standards of publication ethics.
Authors Guidelines
Authors of original research articles are encouraged to submit the author's version of the accepted paper.
Our Indexing
Indexing of a journal provides better visibility of the journal with a wider user.


Contents
JETM publish articles in a annually basis.



Submission
Authors must submit their article directly to JETM Journal Online Submission System.

Special Issue Proposal
JETM invites Special Issue Proposal relating to any area of advanced science and technology.
Journal Paper Template
Authors are required to following the correct paper formatting of this journal.