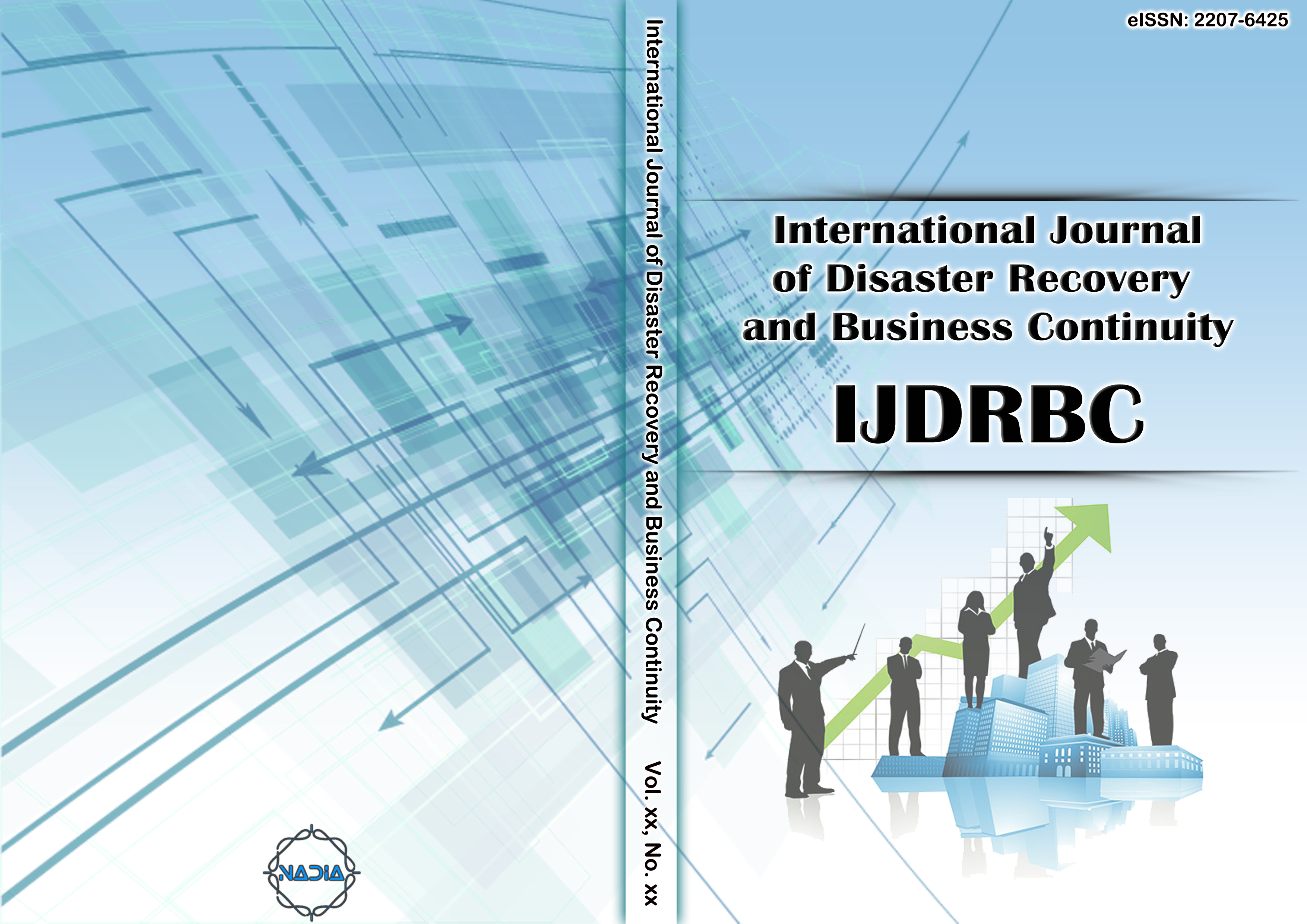 Bibliographic Information
ISSN: 2005-4289 (Print)
ISSN: 2207-6425 (Online)
Publisher: NADIA
IJDRBC aims to facilitate and support research related to disaster recovery and business continuity technology and its applications.
Our Journal provides a chance for academic and industry professionals to discuss recent progress in the area of disaster recovery and business continuity technology.
Case studies and lessons learned
Coordination in crisis situations of international proportions
Crisis management, management system
Decision
making process in rapidly emerging crisis
Energy, Environment and Sustainable Development
Environmental protection / Climate change
Environmental Management and Monitoring
GIS in emergency management
Health emergencies and response
Humanitarian crises
Information and communication technologies
Operative forces and their organizations
Psychological and social approach in crisis situations
Risk assessment, management, professional practice
Technologies and Equipment for Environmental Assessment and Protection
Terrorism and security
The role of press & mass media in crisis situations
Training and education
Others
Editorial Board
A noble working association is desirable amongst the editorial board and the journal.


Ethics and Malpractice
A peer-reviewed journal committed to ensuring the highest standards of publication ethics.
Authors Guidelines
Authors of original research articles are encouraged to submit the author's version of the accepted paper.
Our Indexing
Indexing of a journal provides better visibility of the journal with a wider user.


Contents
IJDRBC publish articles in a annually basis.



Submission
Authors must submit their article directly to IJDRBC Journal Online Submission System.
Special Issue
IJDRBC invites you to submit your paper in our Special Issue.

Journal Paper Template
Authors are required to following the correct paper formatting of this journal.